Venue Information
1. National Hualien University of Education:
URL: http://www.nhlue.edu.tw/ENG/ (ie only)
Address: No. 123, Hua-Hsi Rd., Hualien 970, Taiwan (R.O.C.)
Tel: +886-3-8227106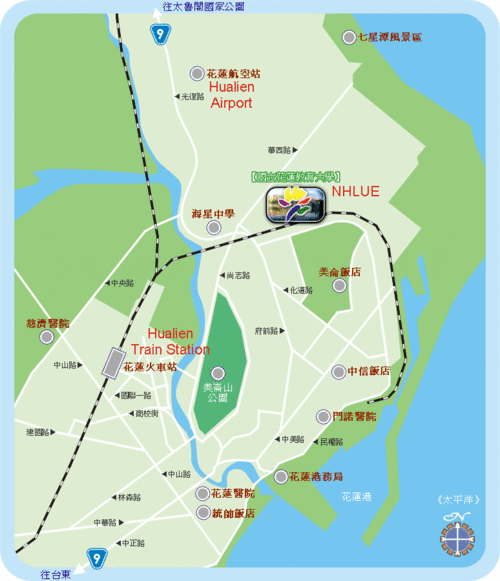 2. Venues:
Corridor and Hall in the Chi-Sian Building (1F and 2F)
Main Venues:


International Conference Hall in the Gymnasium (Invited Talks, Scientific Sessions, General Assembly)
Classroom 101 in the Gymnasium (Educational Sessions)
Corridor in the Gymnasium (Poster Exhibitions)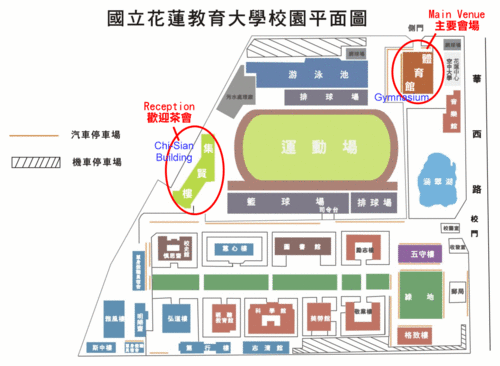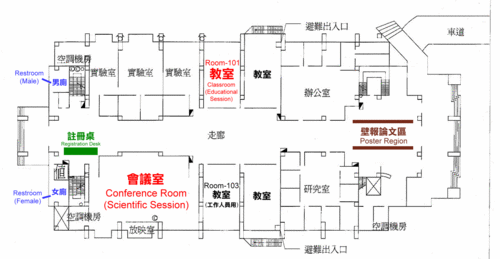 3. Dining Information:
Refreshments are served during the breaks
Lunch is available for the registered people in May 31
3. Parking Information:
There are several parking lots inside and outside the campus. Please follow the instruction.
During the meeting period, "Second Circular" from the convention could be the first entrance permission to the campus of NHLUE.
After registration, your name badge could be the entrance permission as well.
It's free for parking in the campus of NHLUE.